Hello, Ruth.
I have picked this project up and am, coincidentally, working on it this week.
The intention for the FOSIL Group was always for us to achieve together what would not be possible for us to achieve on our own. Jenny will upload the template with the footer that you asked about after EE Supervisor INSET this afternoon (yesterday proved too ambitious), and I will ask her how much more there is in the spreadsheet and whether it is worth sharing.
I have steered the project in a different direction (see below), and hope to finish by the end of the week.
I have created a branching map of the ATL Skill categories, clusters and skills, as well as a branching map of the FOSIL [and ESIFC] skill sets.
This week we will map the ATL skills across to the FOSIL [and ESIFC] skill sets. I am hopeful that all of the ATL clusters and categories will have skills in the FOSIL skill sets, because this will go a long way towards making sense of the ATL skills within a logical process, as well as making them more manageable (the 140 listed in the documentation are indicative rather than imperative).
More to follow later this week.
ATL Skill categories, clusters and skills (download as A3 poster here – the map is very large, but legible at 400% zoom)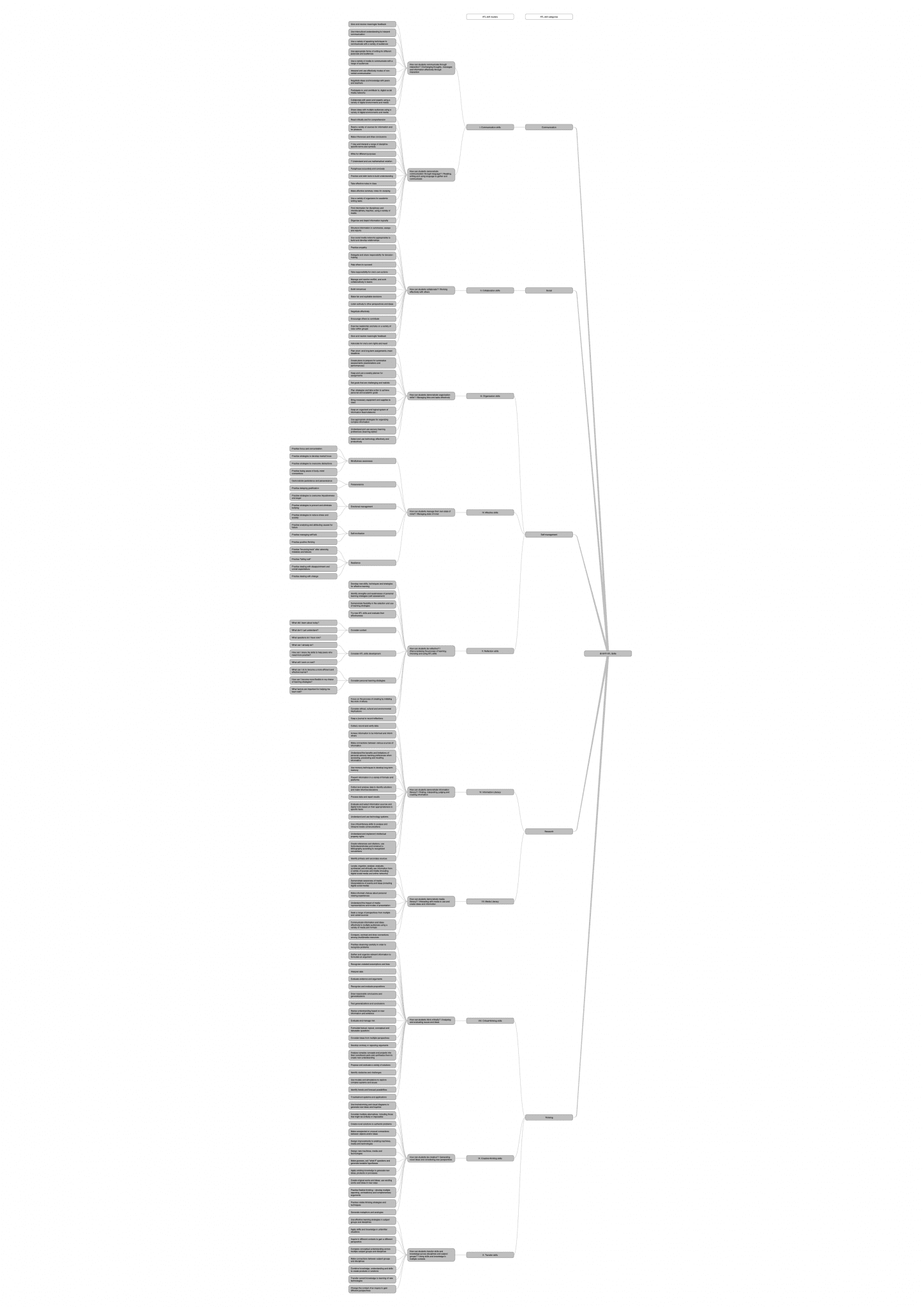 FOSIL and ESIFC Skill sets (download as A3 poster here – the map is large, but legible at 140% zoom)