In addition to our graphic organisers (Resources) and those of the ESIFC (Assessments by Grade and/ or Standard), you might also want to look at the British Columbia Teacher-Librarians' Association (BCTLA) and the School Librarians Section of the  Rhode Island Library Association, both of which have adopted/ adapted Barbara Stripling's model (see below).
Interestingly, BCTLA combined Connect and Wonder in their model, which is called Points of Inquiry (see Figure 1 below). Given the time and thought that went into the development of Points of Inquiry, I would be very interested to know more about why they decided to do this, because Connect and Wonder are still clearly distinct. It might be as simple as Points of Inquiry being a clever idea/ name that did not work well graphically with a 6-pointed star. I will see if I can find out more.
Of its development they write in The Points of Inquiry: Inquiry-based Learning for Classroom and School Libraries (2011, p. 15), which is well worth reading:
The BCTLA K-12 Information Literacy Task Force moved, over a period of more than three years, to deeper understanding of the importance of learners being able to think critically about information, about sources of information, and about constructing and answering their own questions. The goal posts had shifted well beyond the search for a right model for research for the BC curriculum to the capacity for drawing new knowledge from an inquiry-based approach to information, reading, and 21st Century learning.

…

The model no longer puts a focus on information literacy skills. Rather it embeds these skills under broader inquiry-based cognitive abilities and within curriculum to empower and position young British Columbians to become strategic and independent lifelong learners.
There are resources for Elementary School, Middle/Junior School and Secondary School, which, like FOSIL and the ESIFC, are free to download.
Figure 1: Points of Inquiry (BCTLA, 2011)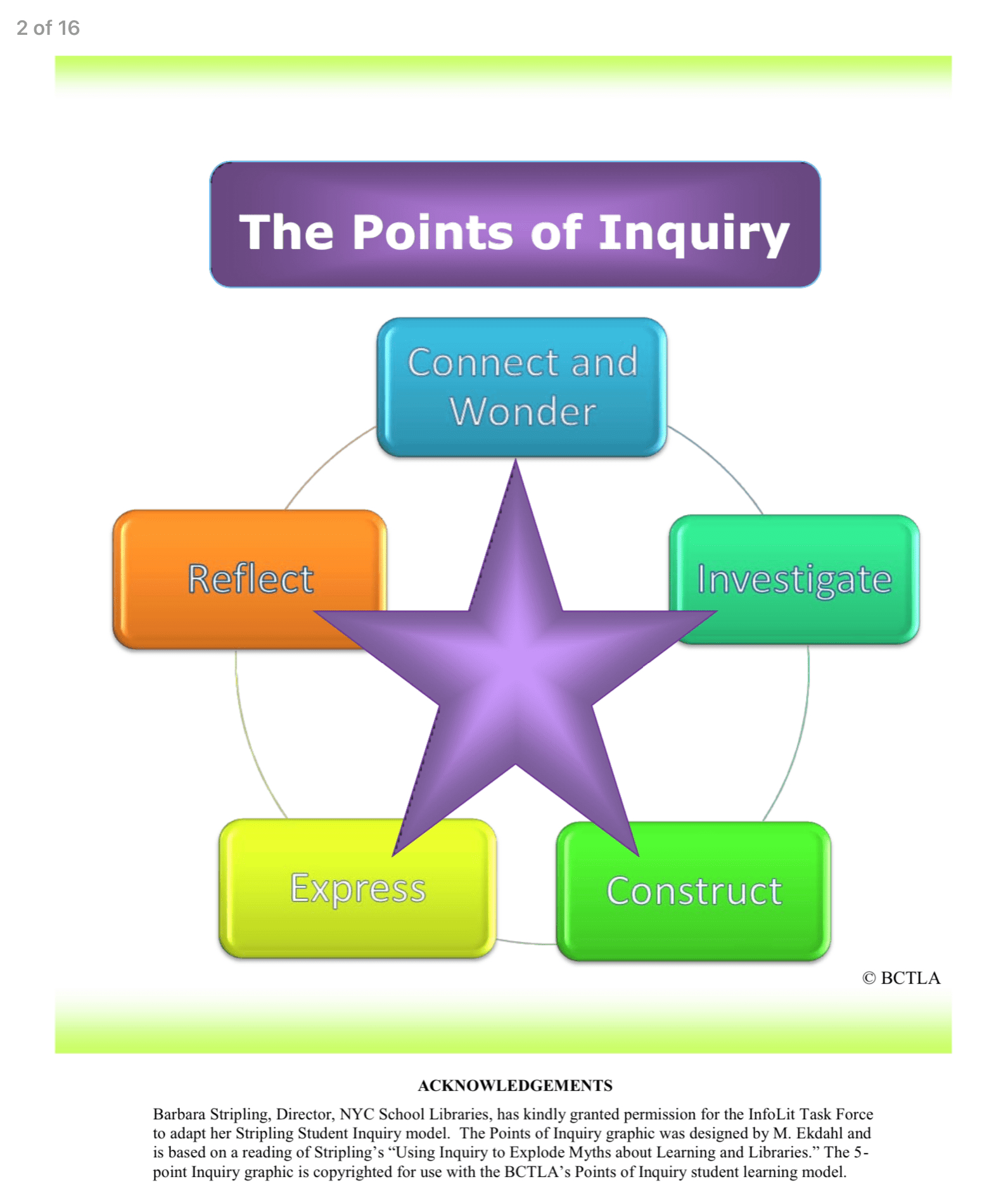 The Rhode Island School Library Curriculum Guide (see Figures 2 and 3 below) more closely resembles the ESIFC, with Assessments by Grade and/ or Standard freely downloadable.
Figure 2: Rhode Island School Library Curriculum Guide | About This Project (SLRI, 2019)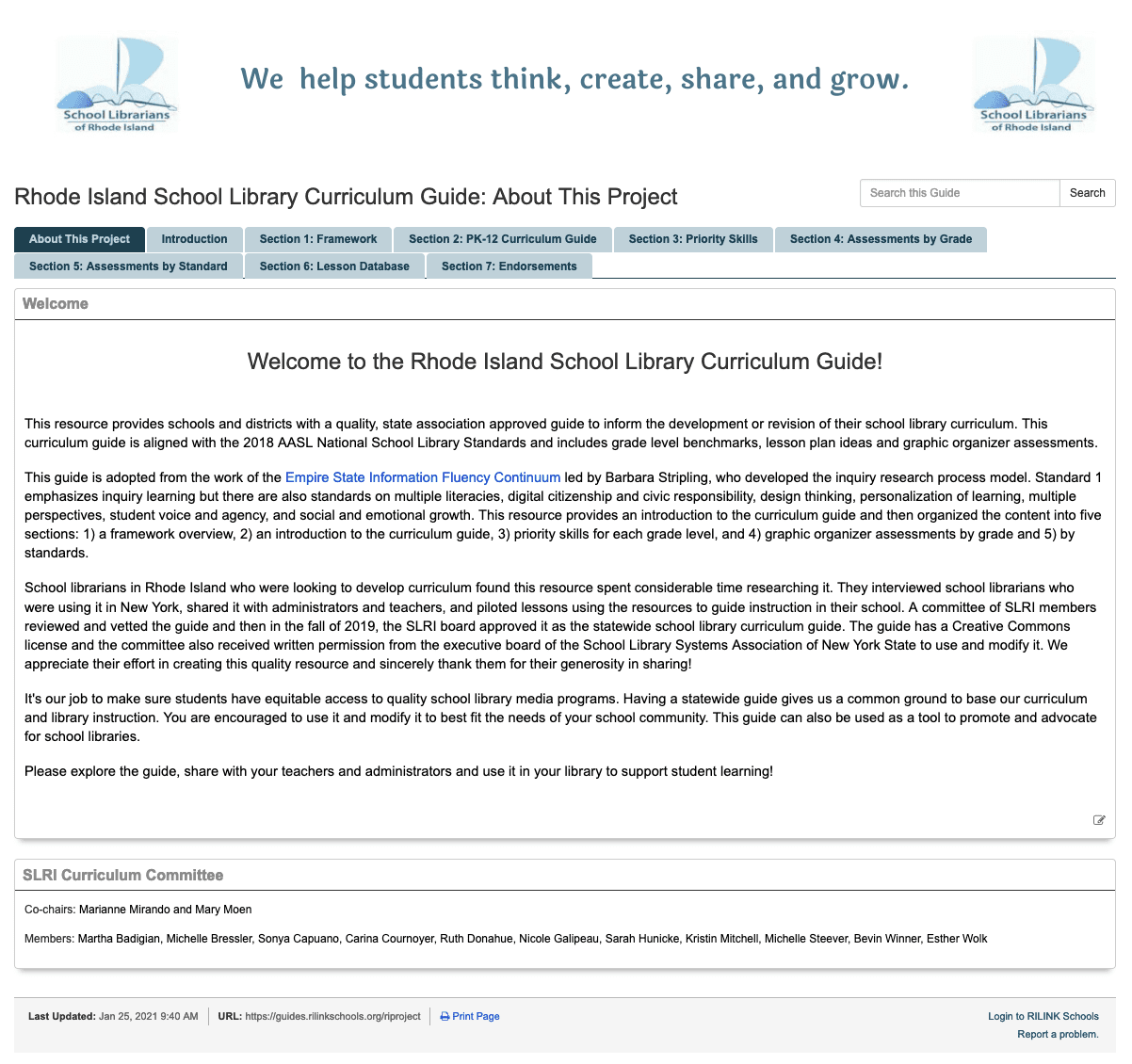 Figure 3: Rhode Island School Library Curriculum Guide | Introduction (SLRI, 2019)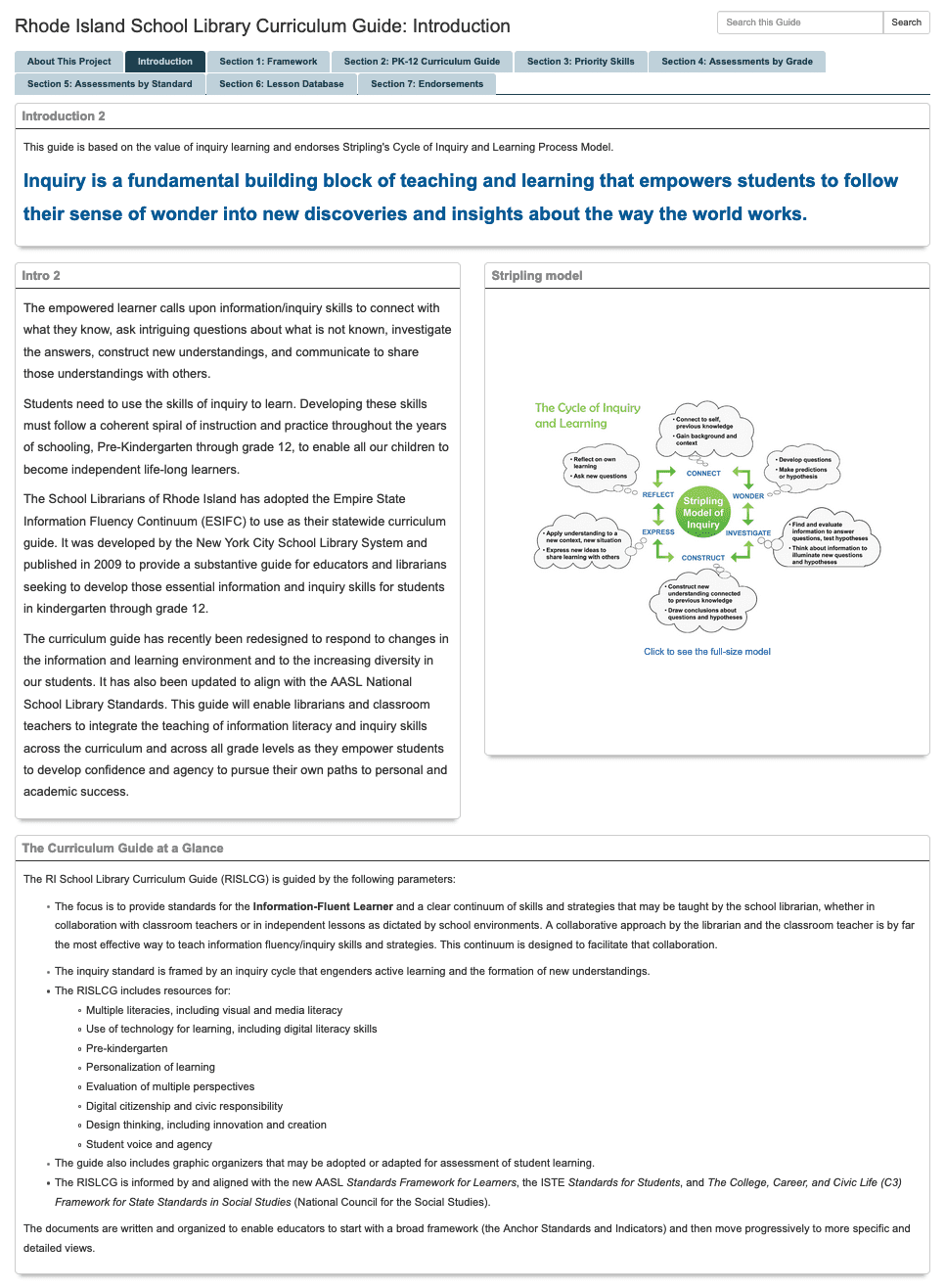 I have been in touch with Mary-Rose about her Primary FOSIL Display, to which she replied, "Funnily enough, I have been thinking about this a lot this week. We have got this far (see Figure 4 below), and it's now ready for the dual coding/explanation." We shall look forward to hearing more.
Figure 4: Primary FOSIL Display (Hartland International School Libraries)