The task, as outlined in the PowerPoint presentation from the first lesson, is: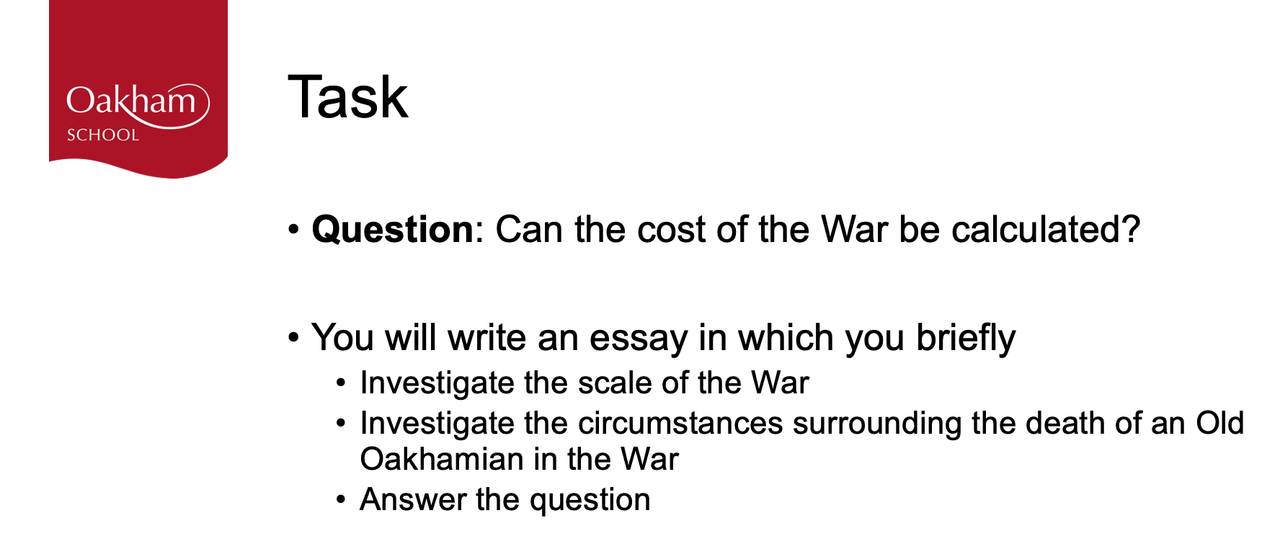 The essay that they produce will be based on our Academic Writing template, which is a simplified version of our Oakham APA template that we developed for the IB DP Extended Essay, and will resemble this: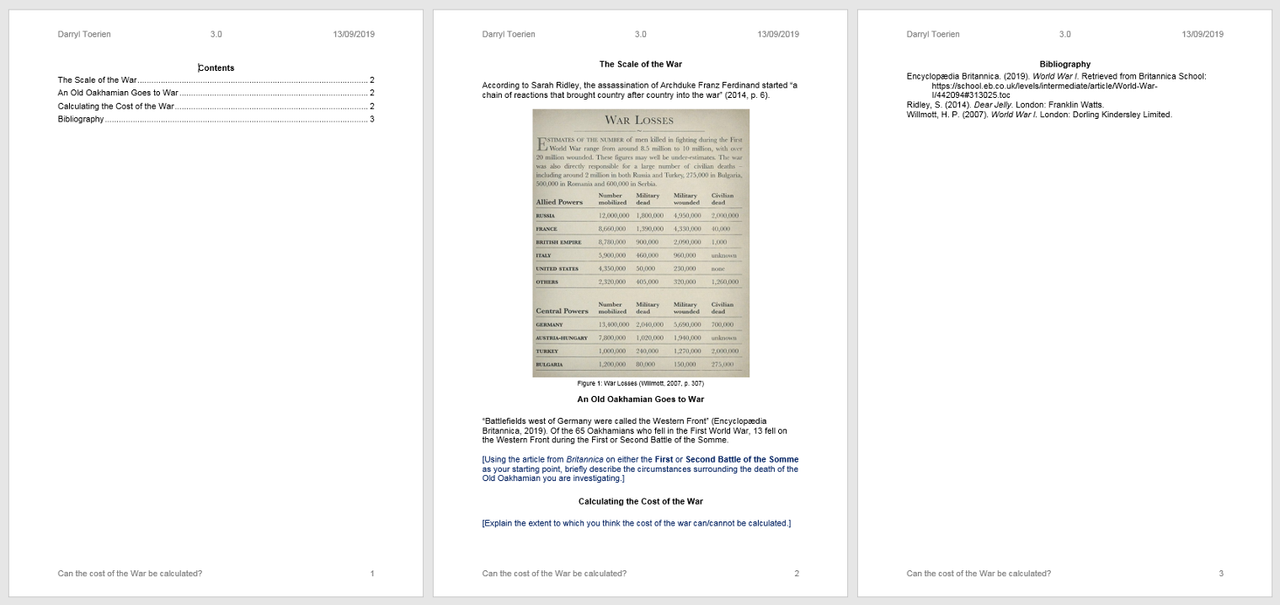 The FOSIL ISP, as explained in the previous post, serves to introduce/ remind Year 9 students of the FOSIL inquiry process by way of a task that steps them through the inquiry process, and to consolidate/ teach foundational inquiry skills.
If, as in the case of the Empire State Information Fluency Continuum (ESIFC), we were working in an environment where we could be pretty certain that students new to the School in year 9 would be arriving with the same or very similar mindset and skillset, then the particular skills that we focus on in the FOSIL ISP might more closely follow the ESIFC continuum. As it is, the FOSIL ISP equips students with the following foundational inquiry skills, amongst others:
Create a 3-column Header and Footer, including  the date and page number (in the Microsoft Word application rather than the online version, which lacks functionality that is essential for academic writing, such as creating a Table of Contents and a Bibliography)
Use Styles to create and maintain a Table of Contents (which requires page numbers)
Cite and reference a book and website according to APA Sixth Edition
Construct knowledge from information in the book and website
Create and maintain an APA Sixth Edition Bibliography
Insert an image of a table of data that is captioned, cited and referenced as above
Extract information from data in the table, and construct knowledge from that information
Distinguish between primary and secondary sources, and use both in an investigation
Construct knowledge from information in those sources
There are two things to point out immediately:
This is a big ask of student new to Year 9, especially in the time that we have available, but each year it less of a big ask for those students who are new to Year 9 from our Year 8, because we are more effectively developing this inquiry mindset and skillset progressively and systematically in Years 6, 7 and 8.
We have a wide range of ability in Year 9, including students who have English as Additional Language (EAL), and all produce a more or less thoughtful essay that demonstrates the skills listed above.
For reasons beyond our control, the link to the World War I Battlefields Trip (see previous post), although very successful from our perspective, is no longer possible. While this development is regrettable, the resources that we produced for the Battlefields Trip, and those produced by the Archives, will still be useful on the Trip.
This development is compounded by the uncertainty surrounding the opening of schools in September due to COVID-19. It is unlikely at this stage that we will be able to source and post a suitable book that we can base the FOSIL ISP on, which is a pity, but, as Jamie Baker says, "real innovation [is] solving problem after problem after problem with grace and ease … which inoculates a school from becoming irrelevant," and some solutions are already suggesting themselves to me. I will explore these later.