Chris, I came across the Centre for Literacy in Primary Education, a UK based children's literacy charity working with primary schools, although their Reading and Writing Scales, which are available as PDF downloads for free, support "progression for 3-16 year olds in a 21st Century Classroom. … The CLPE Reading and Writing Scales describe the journey that children make in order to become literate. … The pedagogy underpinning the scales and the Next Steps is grounded in a coherent theory of children's language and literacy development, exemplified by the research element of this document, a review of current relevant research."
The fact that the CLPE provides a wide range of professional literacy training at an affordable price [aimed at Reception, Key Stage 1 and Key Stage 2] suggests that this is not part of teacher education and training. If that is the case, it would be interesting, and perhaps telling, to know what along these lines is.
Having not yet had a chance to look at the Reading Scale (24 pages) carefully, it appears to describe "the observable behaviours of pupils at different stages" – from Beginning Reader to Mature Independent Reader – as well as describing "the provision, practice and pedagogy a teacher would want to plan for in order to help the child move forward in their literacy."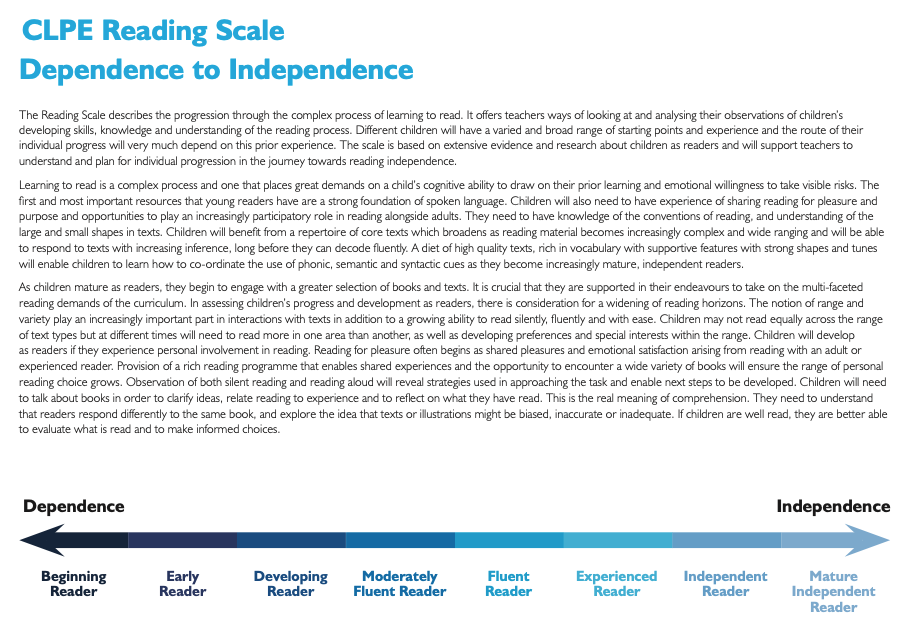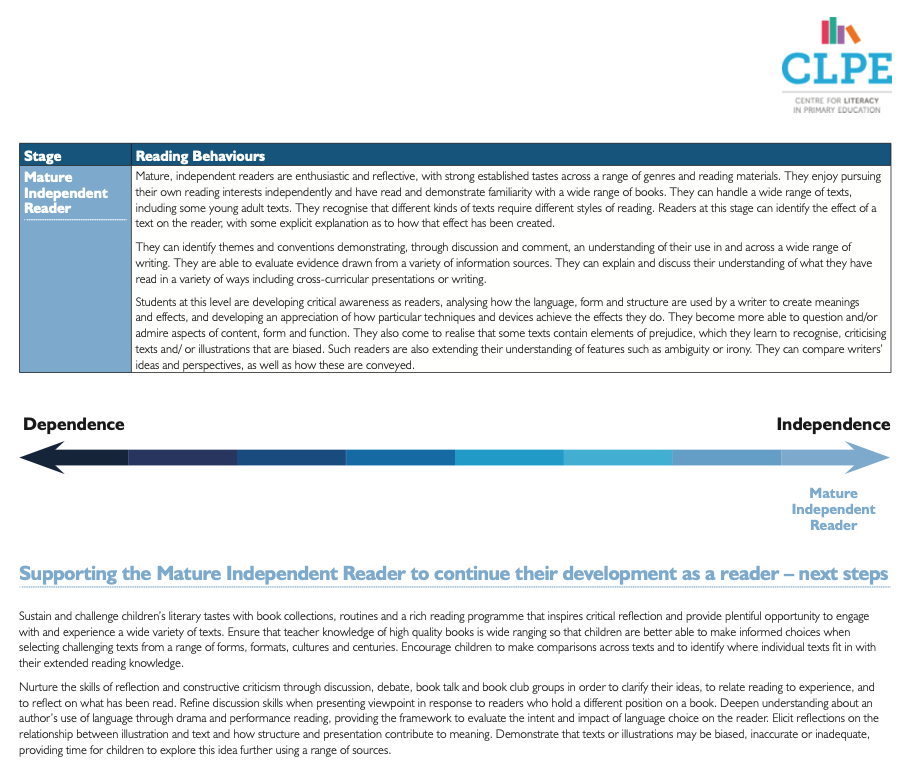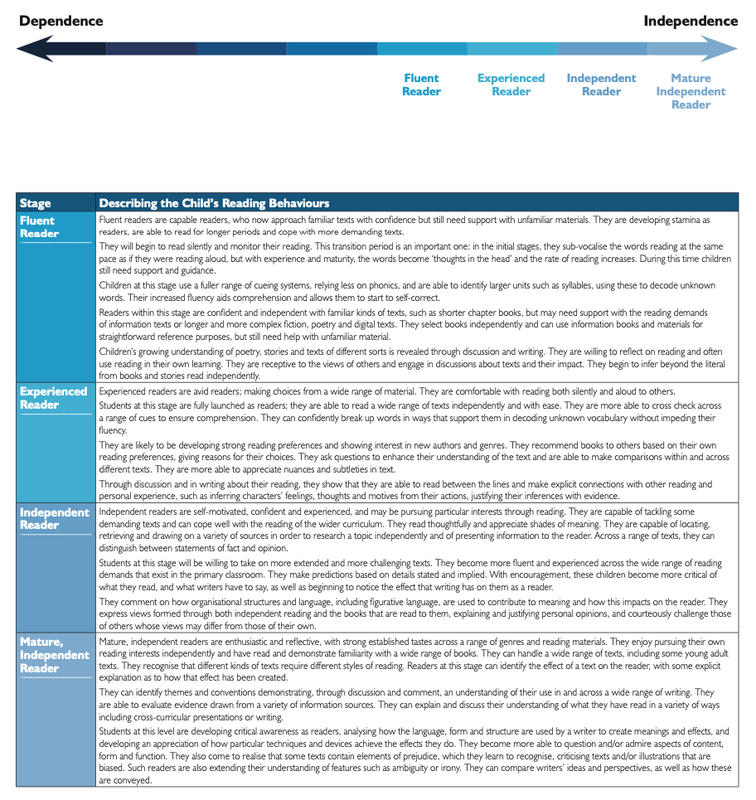 My initial thoughts in relation to your post are:
The language of the descriptors, especially towards the upper end of the scale, seems to address your concern to some extent and, perhaps, lays a foundation for content area literacy and/ or disciplinary literacy.
The focus of the scale seems only to be on identifying where on the scale individual students fall and the next steps in moving them on. Like with our discussion about the IB Middle Years Programme (MYP) ATL (Approaches to Learning) skills, which we need to return to, there doesn't appear to be any sense of how these skills ought to be developed progressively and systematically from year to year. However, and as with the MYP ATL skills, the FOSIL inquiry skills continuum above – and the Empire State Information Fluency Continuum (ESIFC) more broadly that this is based on – includes these skills to a greater or lesser extent. This potentially means that we could view the scale through the lens of FOSIL, which would add a layer of value to our integration of FOSIL with the MYP ATL skill categories/ clusters (which we also need to return to). As I am in the process of mapping the 2019 ESIFC, I will see if I can find some good examples to illustrate this.
The "review of current relevant research" might be particularly useful to you.
Hopefully this goes some way towards answering your questions.