Darryl Toerien has written an article – Do not block the way of inquiry! – for ACCESS (Volume 37, Issue 1, March 2023), the national journal of the Australian School Library Association. This article reflects on developments since Heroic Inquiry at Blanchelande College (Volume 36, Issue 2, June 2022 – see here).
The article is shared here (read below or download as PDF) with the permission of the Editor, Lee FitzGerald.
I also draw attention to Lee's Editorial (see below), in which she outlines an article co-authored with Alinda Sheerman (Head of Information Services at Broughton Anglican College) – IFF and FOSIL: Two sides of the same coin? – in which they make a first attempt to map the New South Wales Education Department's recently published Information Fluency Framework to the stages and corresponding skill sets of FOSIL. This is very exciting and enriching work, and I hope to share this article here along with the fruit of further collaboration.
—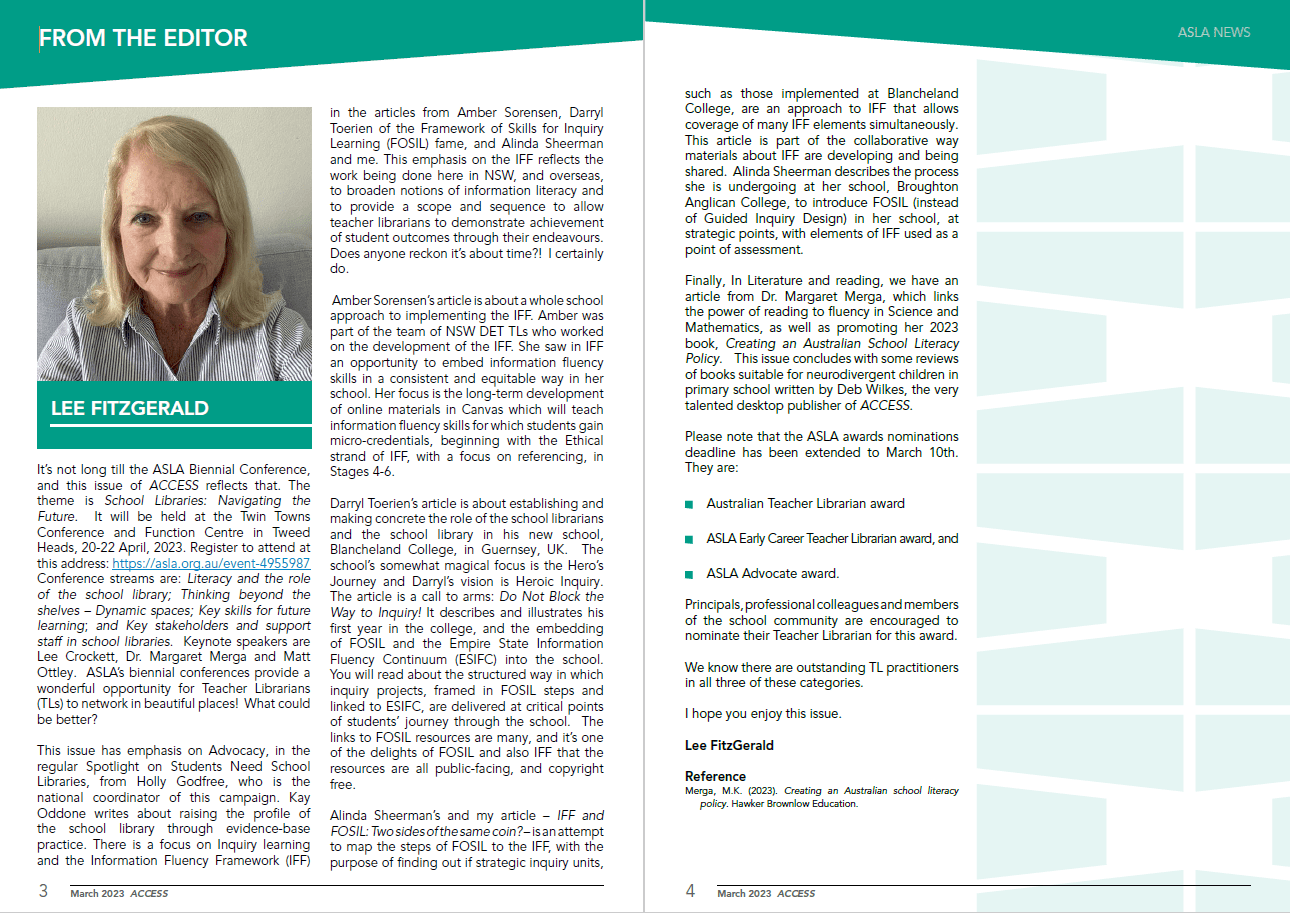 —