Lee FitzGerald and Alinda Sheerman have written an article – FOSIL and IFF: Two sides of the same coin? – for ACCESS (Volume 37, Issue 1, March 2023), the national journal of the Australian School Library Association.
The article is shared here (read below or download as PDF) with the permission of the Editor, Lee FitzGerald.
We look forward to hearing more about this exciting work.
—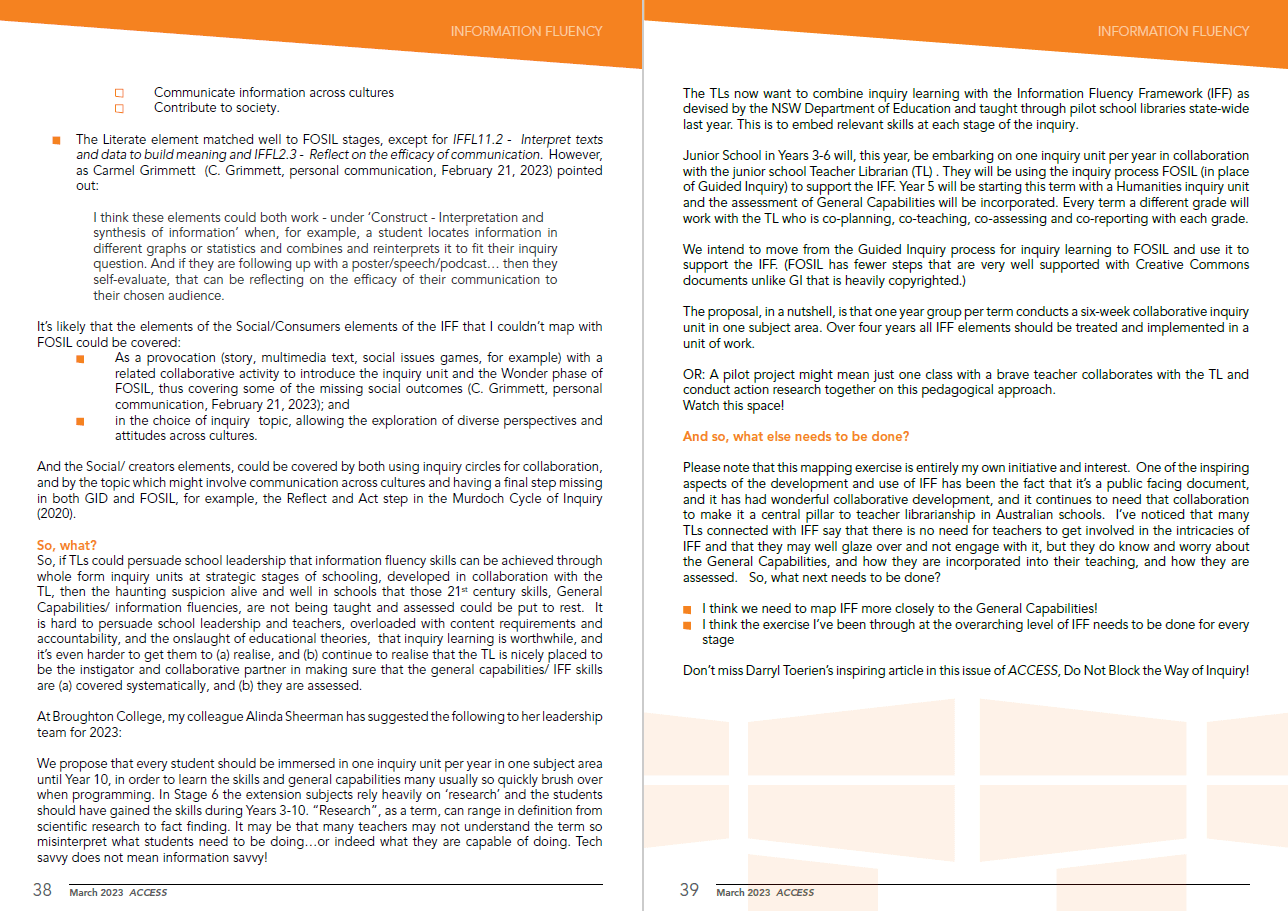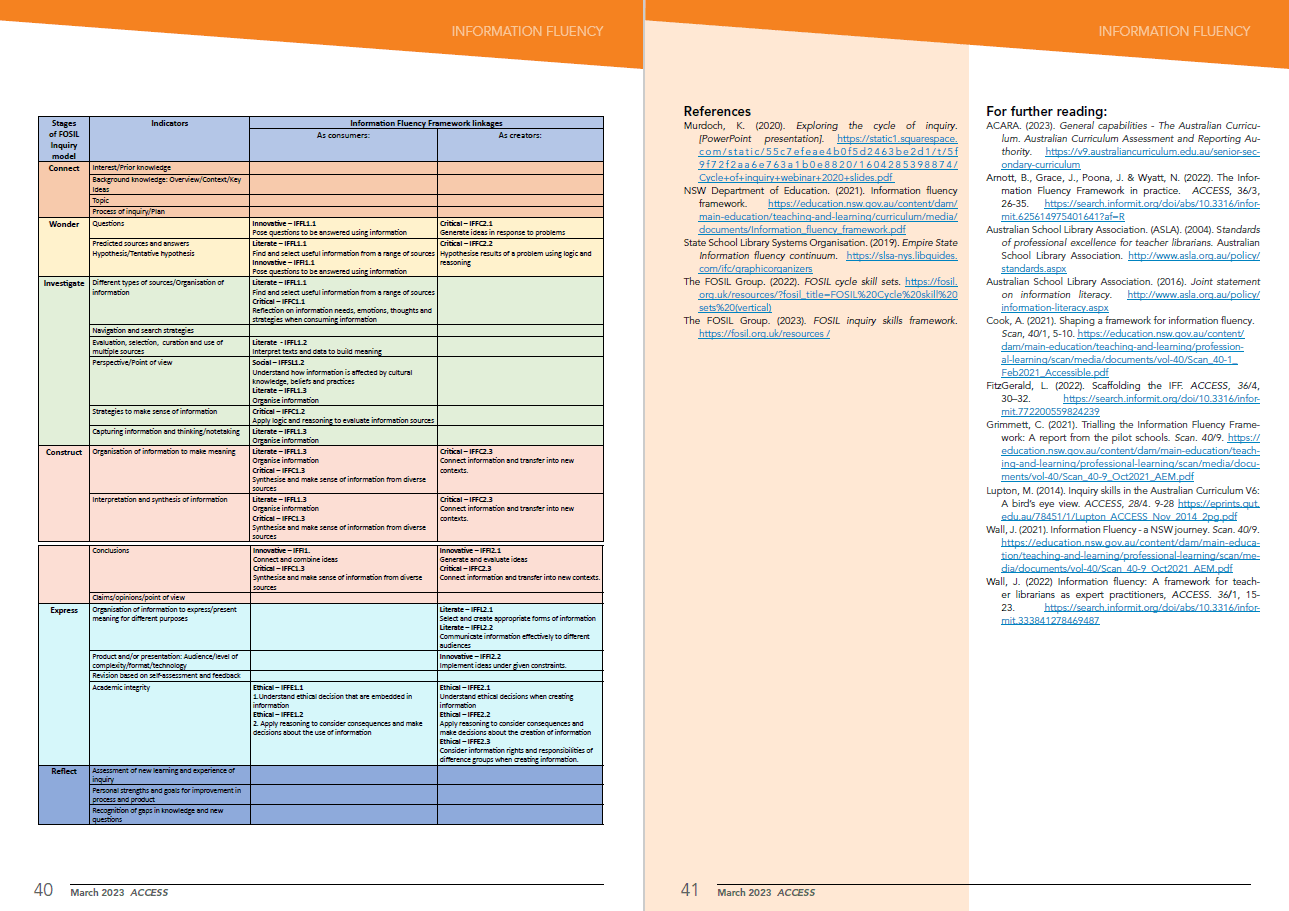 I also include Lee's first mapping of the FOSIL stages to the NSW IFF using FOSIL colours, which serve an important instructional purpose (download as PNG).