I recently started reading Neil Postman's The End of Education: Redefining the Value of School. In it he writes:
Without a transcendent and honourable purpose schooling must reach its finish, and the sooner we are done with it the better. With such a purpose, schooling becomes the central institution through which the young may find reasons for continuing to educate themselves.
It was with this in mind that I entered into a discussion with our MYP Coordinator about how we might approach MYP Community Day (12 October 2020) during these interesting times.
MYP Community Day is, more broadly, part of the MYP Community Project, which encourages students to explore their right and responsibility to implement service as action in the community through a cycle of inquiry, action and reflection.
We chose as the theme of MYP Community Day 2020 Thinking Globally and Acting Locally: Embodying the IB Learner Profile.
The IB learner profile (see below) is central to all IB programmes, which aim to "develop internationally minded people who, recognizing their common humanity and shared guardianship of the planet, help to create a better and more peaceful world". Embodying the 10 attributes of the IB learner profile leads individuals and groups to become more "responsible members of local, national and global communities".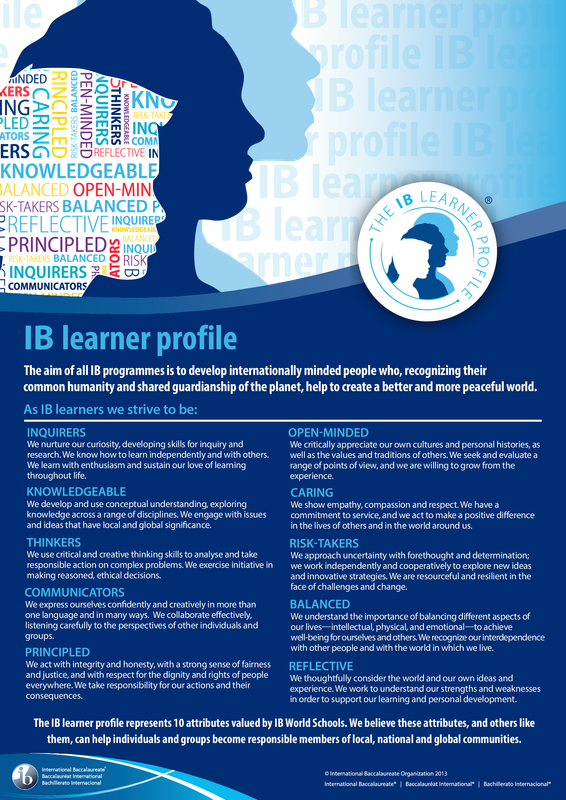 This led to the following line of thought…
A community is the stories that it tells.

Our stories are deeply personal and precious, but they also weave together to form a tapestry that is breath-taking in its complexity and marvellous to behold.

Our stories are shaped by events, but our stories also shape events. For better or worse, we are living through an extraordinary event – a global pandemic that is shaping the story of every person on our shared planet. This event, in turn, demands a response, both personal and communal.

An effective response requires perspective, for which, this year, we turn to the United Nations Sustainable Development Goals.

October is International School Libraries Month. The theme, appropriately, is Finding Your Way to Good Health and Well-Being, which is based on the United Nations Sustainable Development Goal 3 – Good Health and Well-Being. As the IB learner profile reminds us, we share guardianship of the planet, and a healthy planet depends on many things. The UN identifies 17 interrelated global concerns, all of which are made more challenging by the global pandemic.

Some of these challenges are easier to rise to locally than others, but all need to be met.

Which will we choose to act on?
Over the course of the day, then, pupils will share their own stories about lockdown, which will share features of each other's stories. From the perspective of this emerging communal story, pupils will then share in the lockdown stories of children from communities very different to their own.
Lockdown does not last forever, though, and we emerge from lockdown into a world that is only strangely familiar, and one that requires our urgent attention.
Pupils will, therefore, focus their attention through The Pandemic is A Portal – an extraordinary short film based on Arundhati Roy's essay in the Financial Times – which dares us to view the pandemic as a portal through which to enter a new and better world, a world in which all of the Sustainable Development Goals have been met. Pupils will then channel this focused attention into their posters, titled Think global, act local: improving life in our community after Coronavirus.
Meaningful learning is not confined to the classroom, and this is especially so with the MYP Community Day/ Project, so pupils will go on to explore ways in which to embody the IB learner profile in their various communities through active service, and reflect on those activities throughout the year as part of their Tutorial programme.
The day is divided into 3 sessions:
09:05 – 10:35
11:20 – 12:50
14:05 – 15:35
Between session 2 and 3, pupils will have an opportunity to visit the Life in Lockdown exhibition arranged by the Art department.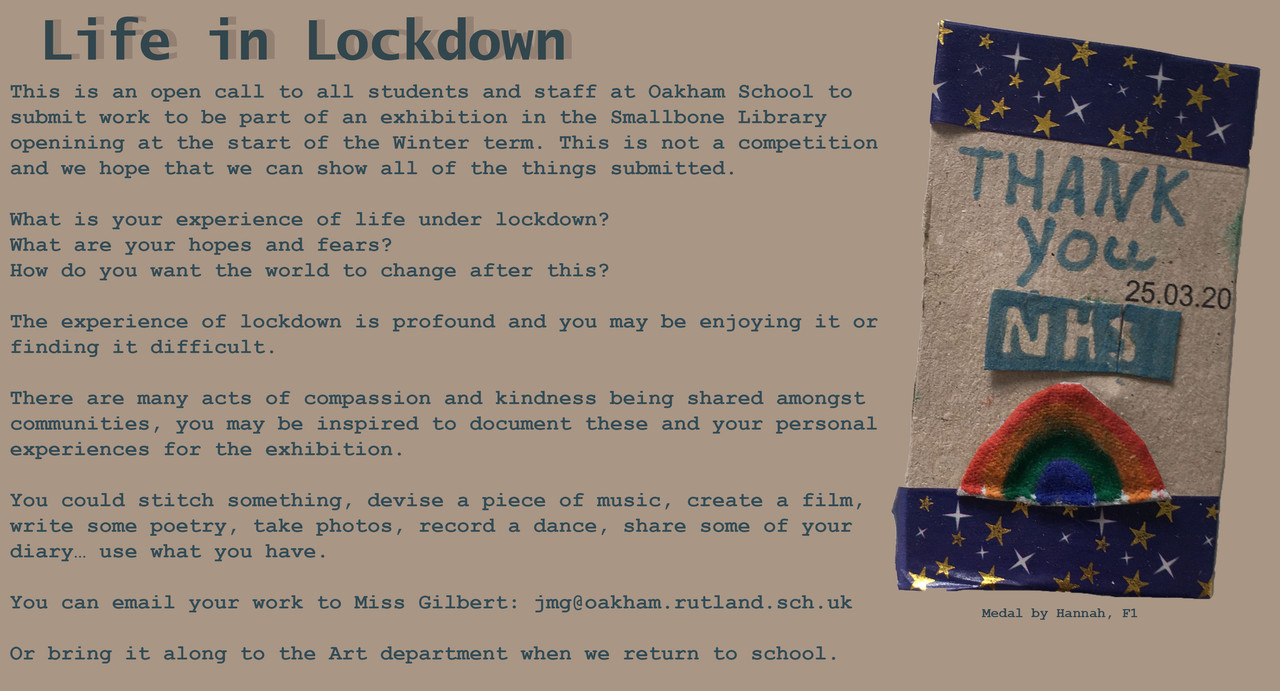 I/we will share lesson plans, resources and LibGuide in due course.
I will also return to Postman.